One of my passions is fashion.  Sounds cliche right? …But I couldn't help myself, it seriously is! I love fashion trends, but I like going with my own flow of what I think fashion is by adding my own edges and twists to otherwise trendy pieces.  For this summer time look today, I wanted something comfortable and light since I would be out shopping, running errands and doing busy mommy duties, in our hot AZ heat; so I wore these loose, lightweight floral pants, which I paired with a black print tee, then added a bold gold statement necklace, just to add something a little different.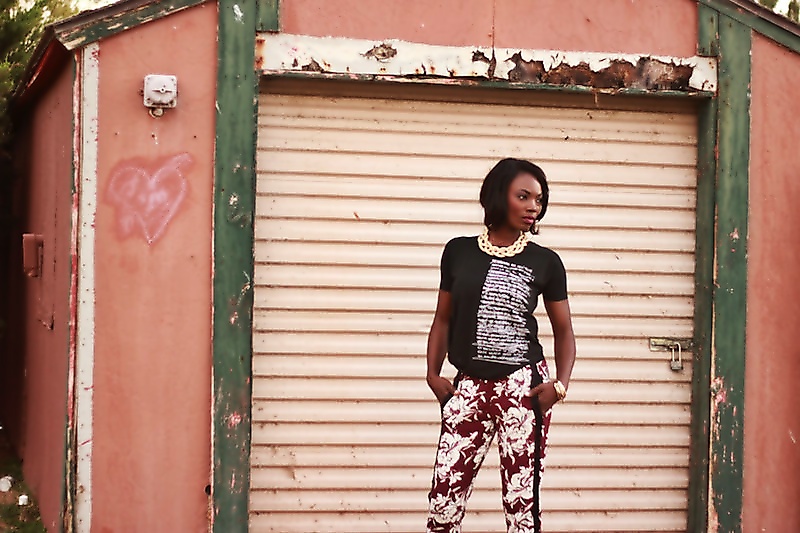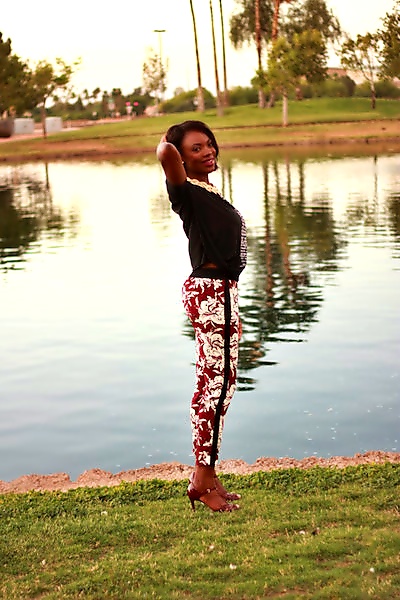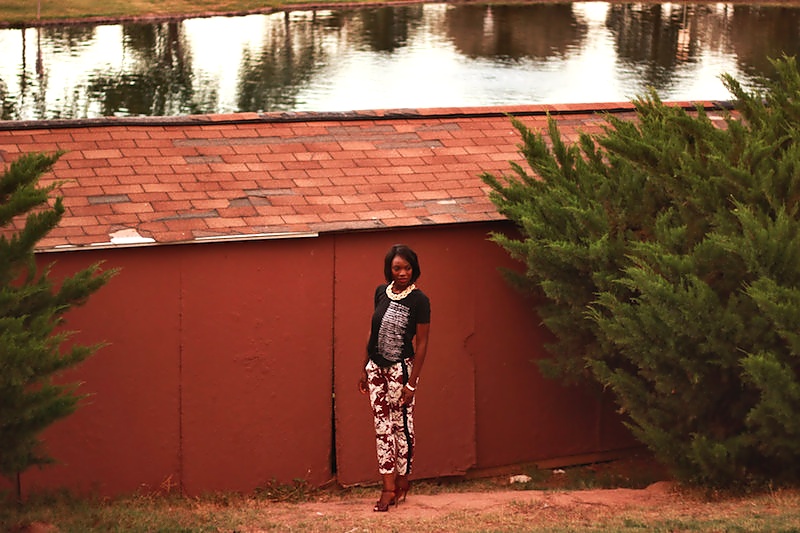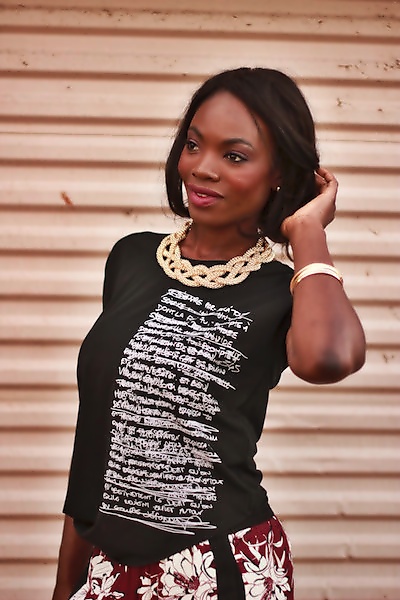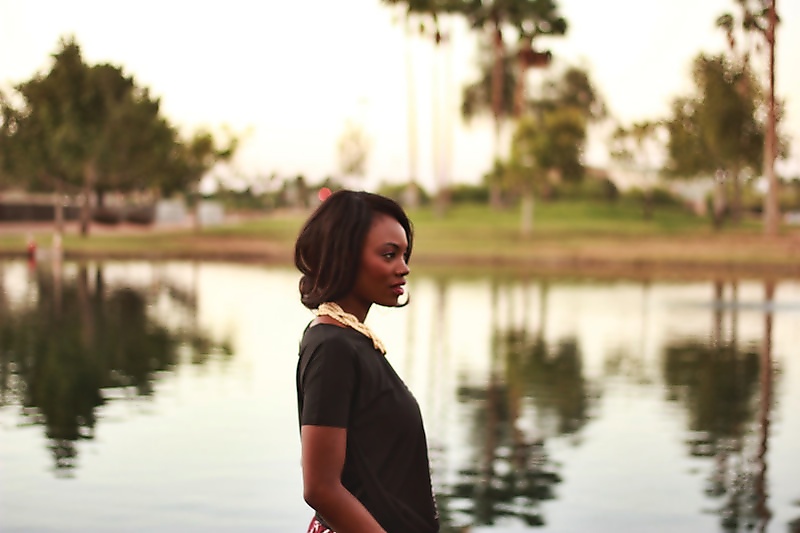 Outfit details: Top, Pants & Shoes=Zara.  Necklace=The Limited
My fashion goal is always to be modest, comfortable and cute…even if i'm just going to the gym or the grocery store.  No matter what's going on in my life, if I take care of myself physically (eating well and taking proper vitamins), externally (caring about my appearance) and mentally (by reading God's Word and spending time with Him), it always makes me feel so much better.
What are some of your fashion goals that you live by?