There comes a point in fashion when popular styles go way too far to the edgy seductive end for me, but what's so cool about fashion is that you can totally make it your own by adding your own spin to a style to make it more classy, yet still fun and fashionable. I certainly tend to usually stay more on the conservative end of fashion, but one of the styles that I'm really loving this summer are the crop tops!  For me, it's a little more of an "edgier" look than I'm used to wearing, but crop tops done right can look classy, fun and cool for summer fashion wear. Below are some of my tips for wearing crop tops this summer and still look classy.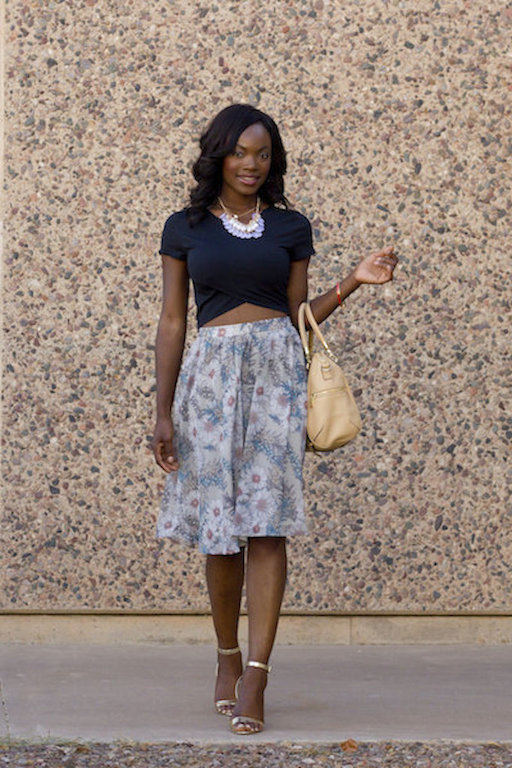 A couple things to remember when wearing crop tops is to show very little skin above the navel and zero cleavage.  You can achieve this by wearing high-waisted skirts or pants that cover the belly button and then making sure the top comes down past the sternum.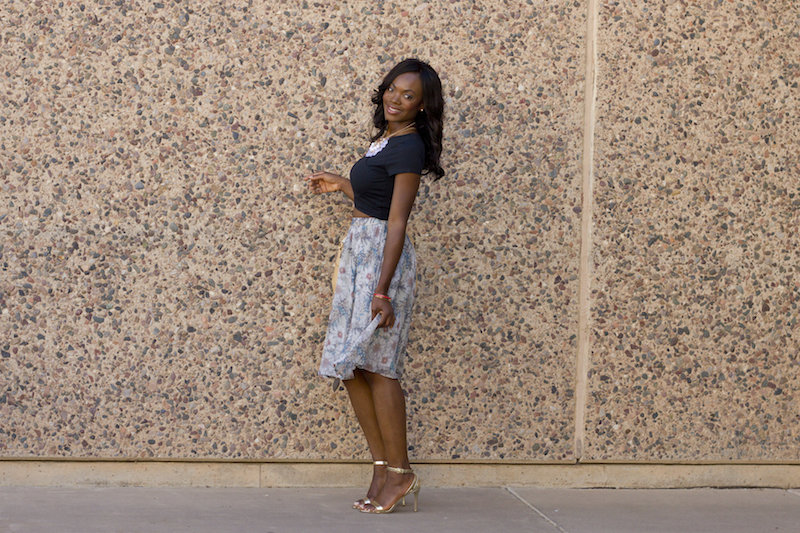 For today's look, I got dressed up to go the museum downtown and to meet with a friend for a late lunch at a cute modern restaurant also located downtown.  Our summers in AZ are brutal, today's temp: 111 degrees! I needed something light and cool, so I paired this light airy, high-waisted, polyester A-line skirt with a cotton crop top.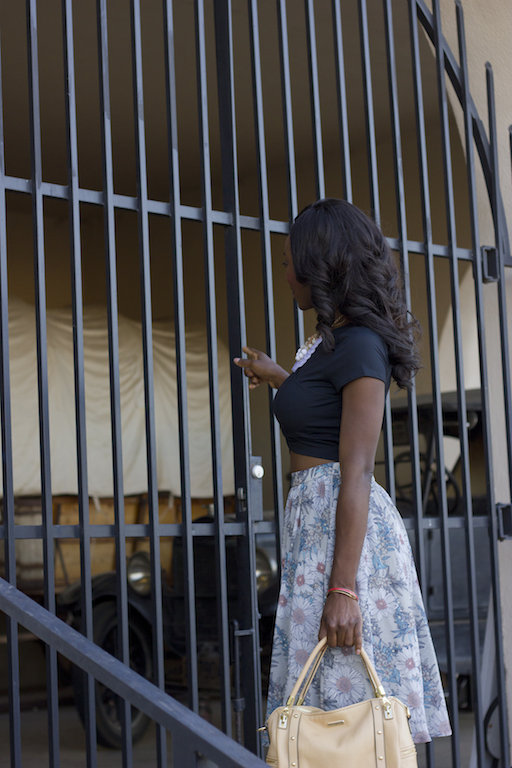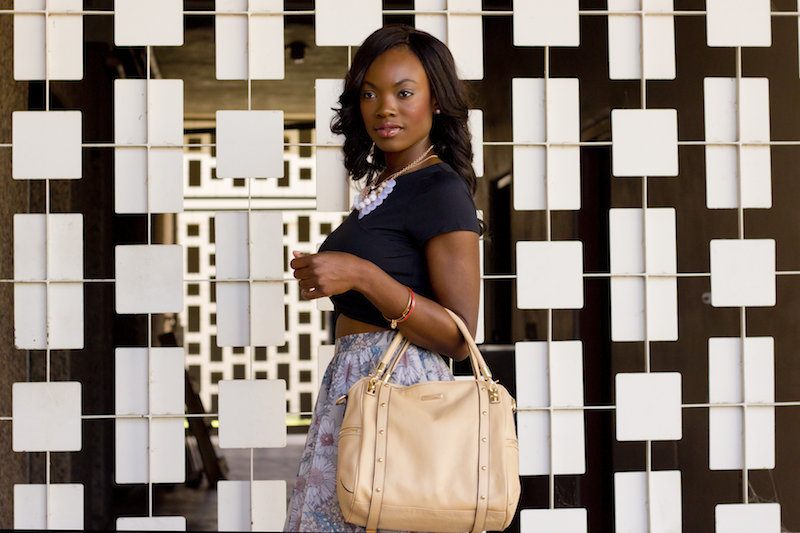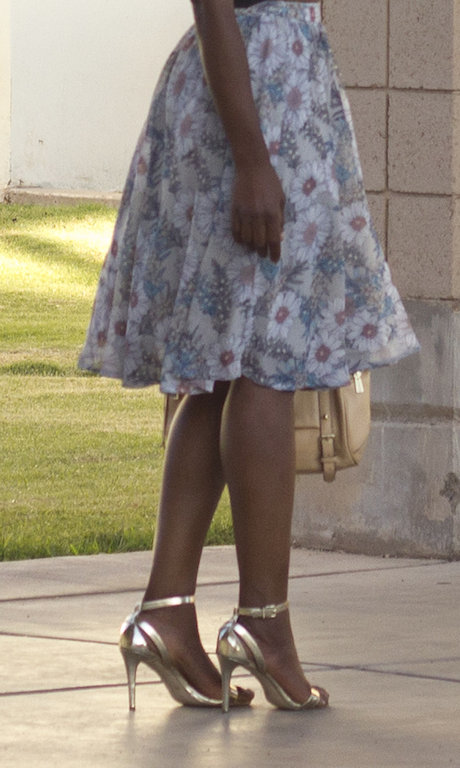 To finish a classy crop top look, definitely add fun jewelry like a colorful statement necklace and simple, bright bracelets.
I hope you found my tips for wearing crops tops to be helpful! Thank you so much for stopping by!
Outfit Details:
Photo Credit: JNR Photos
Skirt by Astr. Get it Here
Top by Leith. Get it Here
Bag by Rebecca Minkoff
Statement Necklace and Monogram Bracelet: Nordstrom
Pendant Necklace: Gift given to me for my birthday 🙂
Shoes: Steve Madden